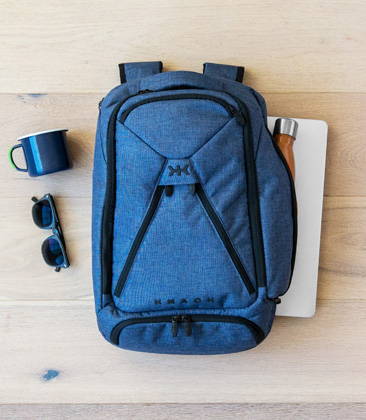 "Awesome As An Everyday Bag, and Insane as a Travel Bag."
-Brent
One Bag for all your needs
Slim and lightweight for everyday use
Separate hidden compartment expands for travel use
An Everyday Essential
From its zip-away water bottle pocket to its easy-access laptop sleeve, Knack helps keep your everyday essentials organized and always close at hand. We've also designed Knack to look good at work and out with friends, so you'll always want to keep it by your side.
Shop Knack Packs
A Great Travel Companion
Go from the office to the plane to the hotel and back again with just your Knack. The secret is our patent-pending travel compartment that expands when you need it and hides away when you don't. And best of all, it packs like a suitcase so no more digging to the bottom of your bag to find what you want.
Shop Knack Packs
Average rating 4.8 Stars (out of 5 stars)
---