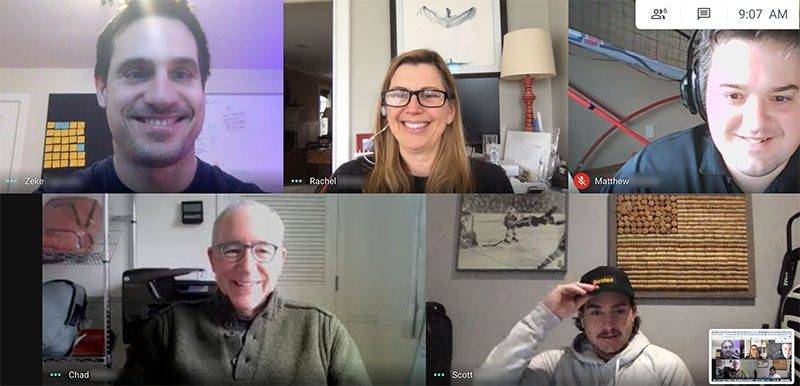 HELP CHANGE THE WAY PEOPLE CARRY THEIR LIFE

We created Knack to make it easier for multi-tasking, mobile professionals to get from Point A to Point B without lugging a bunch of bags - in other words, #OneBagLife. Our multi-purpose products combine the best features of stylish, daily-use computer backpacks with a patent-pending hidden compartment that you can easily access, expand and pack like a suitcase whenever you need extra space for travel, the gym or anywhere your life takes you. We sell our products exclusively through knackbags.com.
While the Knack team calls on years of personal experience working with brands like Tumi, North Face, Coach, Samsonite, and eBags, we think our company is unique and different. Each Knack team member is trusted with autonomy and getting the work done without micromanagement. We enjoy hanging out with each other, but we also keep meetings to a minimum. We are always looking for talented people to join our rapidly-expanding company.
At Knack, we have a thirst for change, love creative thinking, expect data-driven decisions, and believe in remote-work and flexible work hours. Knack is a fully remote company with headquarters located in Providence, RI and Portland, OR.
We are looking for a SEO Consultant who will oversee our SEO Strategy, understand and implement site-wide SEO technical review and optimization for desktop and mobile, ensure on page SEO optimization and best practices are met, you will also oversee and implement our backlinking strategy. You will need to understand how to manage Shopify ecommerce website best practices. You must be prepared to roll-up your sleeves and get the job done: Knack is comprised of make-it-happen personalities. This position is a part-time contractor position, approximately 18 hours per month. Our budget for this position is $850 - $1000 per month, depending on experience level.

Knack is a fully remote company with teams located in Providence, RI and Portland, OR. The SEO Consultant is a fully remote position, and while we would prefer someone located in, or near, the Providence or Portland areas, we will entertain candidates from other areas.

Specific Responsibilities:

SEO Strategy
• Review and updated as needed our existing Keyword Strategy (keyword grouping, keyword mapping, additional keyword research)
• Provide recommendations to optimize site navigation menu for Search and UX
• Provide backlink strategy

Site-Wide SEO Technical Review and Optimization (desktop and mobile)
• Conduct technical review to identify and improve issues such as canonical tags, HREF Lang tags, meta data, schema, etc.
• Resolve site technical errors and promote better indexation (redirects, 404, duplicate content)
    - Use Meta Robots tag to better control indexation of product variants (no index, follow)
    - Identify and provide recommendations for on-site technical factors leading to content indexation issues including legacy/archived content, and JavaScript popups
• XML Sitemap optimization and connection with search engine consoles for improved visibility and easier troubleshooting

On Page SEO Optimization (desktop and mobile)
• Create and implement page template optimization for major site templates (breadcrumbs, header tag, copy blocks, schema etc.)
• Optimize Homepage for keywords, increase copy, review header tag mark-up
• Optimize Category Pages (Laptop Size, Capacity, Collections) and suggest new Category Pages
• Optimize other high-traffic pages including title/meta, header, keyword insertions and more
• Optimize image ALT attribute

Backlinks
• Audit existing backlinks and clean up accordingly
• Implement backlinking campaign
    - Acquire 6+ new backlinks/month with DA 20+