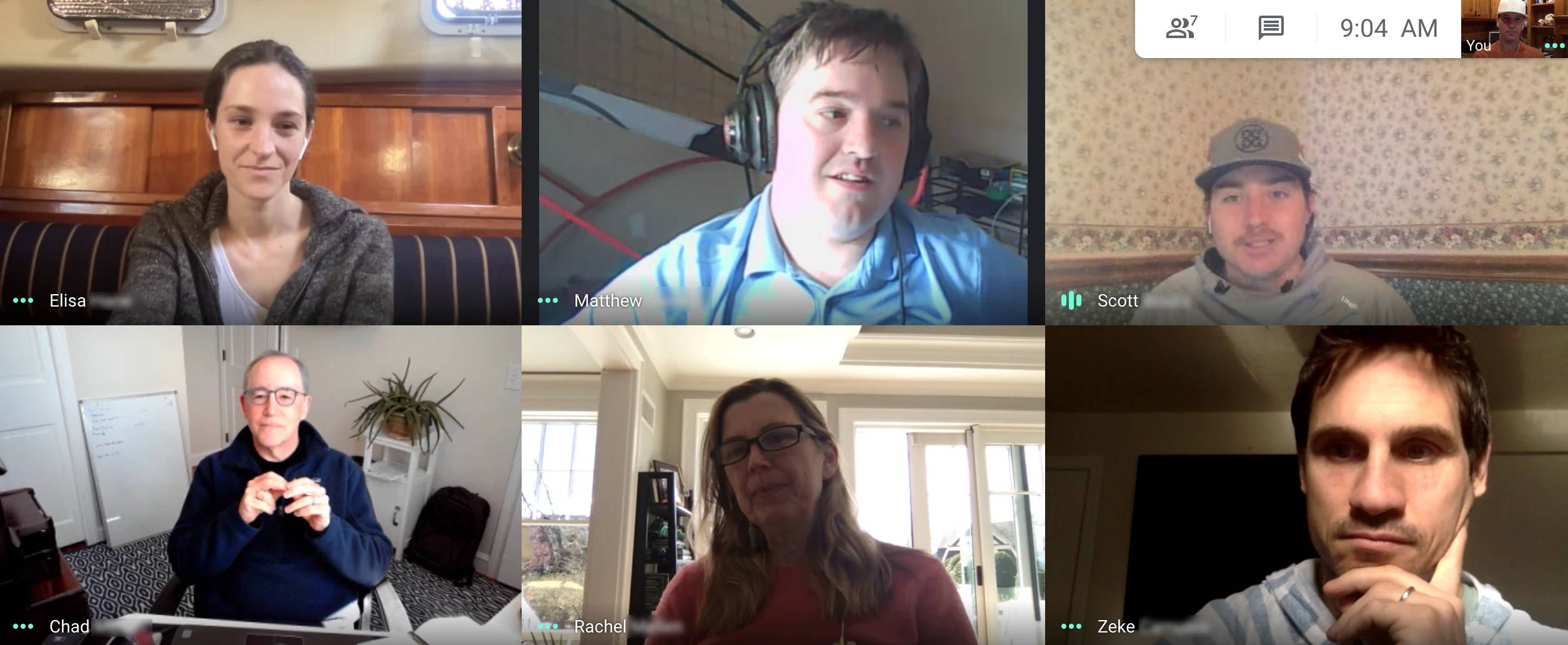 HELP CHANGE THE WAY PEOPLE CARRY THEIR LIFE

We created Knack to make it easier for multi-tasking, mobile professionals to get from Point A to Point B without lugging a bunch of bags - in other words, #OneBagLife. Our multi-purpose products combine the best features of stylish, daily-use computer backpacks with a patent-pending hidden compartment that you can easily access, expand and pack like a suitcase whenever you need extra space for travel, the gym or anywhere your life takes you. We sell our products exclusively through knackbags.com.
While the Knack team calls on years of personal experience working with brands like Tumi, North Face, Coach, Samsonite, and eBags, we think our company is unique and different. Each Knack team member is trusted with autonomy and getting the work done without micromanagement. We enjoy hanging out with each other, but we also keep meetings to a minimum. We are always looking for talented people to join our rapidly-expanding company.
At Knack, we have a thirst for change, love creative thinking, expect data-driven decisions, and believe in remote-work and flexible work hours. Knack is a fully remote company with headquarters located in Providence, RI and Portland, OR.
---
FULL-STACK SHOPIFY DEVELOPER

We are looking for a seasoned Full-Stack Shopify Developer to be responsible for managing our responsive ecommerce storefront. You will own the code, manage our current storefront, understand SEO best practices, build and deploy new and cutting-edge features for our direct-to-consumer responsive ecommerce website. You will be responsible for improving conversions, page load speeds to enhance the customer experience. In this role, you will be highly metrics driven with a thirst to improve the customer journey on a daily basis. You will also monitor and set up alerts if we fall below agreed upon metrics. You must be prepared to roll-up your sleeves and get the job done: Knack is comprised of make-it-happen personalities. This position will start as a full-time contractor position and could lead to full-time employment, with equity participation, in the second half of the year.
Knack is a fully remote company with teams located in Providence, RI and Portland, OR. The Ecommerce Developer is a fully remote position, and while we would prefer someone located in, or near, the Providence or Portland areas, we will entertain candidates from other areas.
In this role, you will be responsible for:
Responsible for maintaining, expanding, and scaling our responsive storefront

UI/UX development for a responsive website always thinking mobile first in your design and code

Continuously look for ways to improve conversion rates and implement A/B tests

Configure, design, and develop solutions including key integrations to 3

rd

party solutions

Write well designed, testable, efficient code by using best software development practices

Improve UI/UX interface by using standard HTML/CSS practices

Integrate data from various back-end services and databases

Monitor and track system processing and performance indicators to ensure business requirements are being met

Set up alerts if we fall below agreed upon site metrics

Participate and/or lead project teams to deliver new functionality

Maintain state of the art understanding of website and mobile platform capabilities

Work closely with Shopify and other 3

rd

party solutions providers to enhance our business capabilities
Experience
Required:
1-3+ years' experience with Shopify ecommerce platforms.

BS in computer science or a related field

Prior demonstrable experience in using Shopify to build e-commerce sites

Minimum 3 years' experience in web design and development

Experience in building Shopify themes and custom sections with non-standard functionality

Deep understanding of cross-browser issues and code solutions

Advanced skills in PHP/HTML/CSS/MySQL/JavaScript/JQuery/SQL/Shopify Liquid/GIT

Strong knowledge in JS frameworks like React, Node, Vue, etc

Deep understanding of Google Analytics

A solid understanding of how web applications work including security, session management, and best development practices

Adequate knowledge of relational database systems, Object Oriented Programming and web application development

Hands-on experience with network diagnostics, network analytics tools

Basic knowledge of Search Engine Optimization process

Aggressive problem diagnosis and creative problem solving skills

Strong organizational skills to juggle multiple tasks within the constraints of timelines and budgets with business acumen

Ability to work and thrive in a fast-paced environment, learn rapidly and master diverse web technologies and techniques.
Desired:
Graphic design skills

Retail e-commerce background or understanding

Passion for bags (backpacks, handbags, travel bags, sport bags, etc)
To apply for the Full-Stack Shopify Developer position, please submit your resume to: careers@knackbags.com